Wanted
Do not miss this excellent opportunity to promote yourself to booking professionals from Movie, Video, Advertising and Event industries. If you qualify,you will be provided with best available LOCAL and NATIONAL BOOKING OPPORTUNITIES!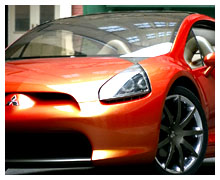 We are experiencing very versatile demand, changing daily.
See if your car will qualify.

This is strictly for BOOKING PROFESSIONALS! If you are booking professional, booking Models, Talent or Vehicles for your Movie, Video or Event Productions, please apply here.

We are expanding worldwide and are seeking ASSOCIATE DEALERS to market our services to Vehicle Owners. PHOTOGRAPHERS are invited to provide photographic and video services to our models and talent.
Please submit your information for approval.

Self -motivated and creative individuals are wanted to seek Models, Talent and Vehicle Owners to participate in our booking system.

This is a new and exciting opportunity for an individual with Internet marketing knowledge.